My Ashley turns eleven today! I can't believe it.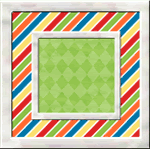 11 Awesome Things About Ashley
She's artistic. Loves to draw, design, create lots of things.

Lately, she's taken to making jewelry. She's thinking of having an Etsy shop.

She loves candy. Especially the fruity variety.

She's very generous (she got money for her birthday, and bought everybody else something with it!).

She's very messy!!! I have to harrass her to clean up after herself constantly.

She has a very unique sense of style.

She likes science.

She's a terrific big sister.

She's very loving. I used to call her my love bug.

She loves marshmallows.

Her favorite musician is Taylor Swift.
WE LOVE YOU ASHLEY!!!
Hope it's a great day!